News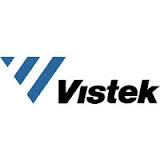 I am happy to announce that a selection of my African wildfe photographs are now exhibited at Vistek. The photographs will featured in all stores for roughly a month at a time.
See below for the schedule.
Location
Date
Address
Calgary
(downtown)
February 2014
1231 10th Avenue SW., Calgary, AB, T3C 0J3
Calgary
(Willow Park)
March 2014
Unit 430, 10816 Macleod Trail SE, Calgary, AB , T2J 5N8
Featured Travel Stories
My most recent trip took me to India to photograph Holi. The theme of the trip was centered around "colorful India, and it really didn't disapoint. When in Delhi, I had a lot of time however to rome around the streets with local photographers to discover parts that tourists never really see. On one of those days, we ended up at the spice market just as it was closing.
We were not allowed in with cameras, but like many old cities, all roads lead to Rome. In this case, all alleys, even dark ones, lead to the spice market. We took as many pictures as we could between coughs before we were reported and asked very politely to leave. While these pictures don't depict "colorful India", they do depict real life for thousands of Indians.
---
Is there anything more powerful and impressive than a pride of lions roaming the Ndutu landscape?
I visited Ndutu during low season last year - meaning, there weren't many tourists and animals were a little more scarce than usual. No matter: lions still need to eat and without tourists alerting prospective prey, the pride we followed had feast. Meet the kings of Ndutu (warning, graphic content).
Featured Blog Posts
Want to open a E-P5 raw file with Lightroom 4? Adobe doesn't want you to, they want you to buy Lightroom 5 instead... But do you really need to?
---
Having finally participated in Holi in India, I can honestly say that stomach issues are but the tip of the iceberg when it comes to health, Holi and India.
---
Ever wonder what it's like to be on a game drive? Look no further as I break it down for you. The blog post covers everything from getting there, the itinerary, safari conditions and everything camera equipment related.